Summoners, there was an issue with Alliance War matchmaking today preventing Alliances from being able to match with others. As a result, this upcoming war will be cancelled. There should be no detrimental effect to any Alliance's Season performance, and we will be reducing the Alliance War Season Rewards Participation minimum to 4 Wars. We apologize for this inconvenience.
HULKBUSTER HEAVY HIT "FIX/UPDATE"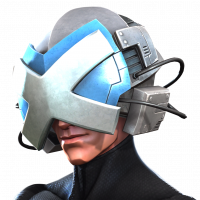 AnndreyGo
Posts: 33
★
@Kabam Lyra
@Kabam Miike
@Kabam Porthos
HULKBUSTER has a problem with his HEAVY atack ..
when you corner the opponent so u can use the Sp2 ..after his SP2 that beam pushes him back from the wall/opponent and creates a big distance between you and the opponent.. Hulkbuster doesn't have the reach on his heavy animation to hit the opponent and you miss .. especially if your opponent is a Size S .. sometimes small opponents just stand up and wait in the corner and after u miss they retaliat .. PLEASE explore the issue and find a solution ..
I propose a small adjustment to his Heavy animation ,maybe a) make his heavy like Cap Marvel movie ,with a dash forward before the uppercut or b) adjust his heavy to have the same reach as Venom ..
HULKBUSTER is a great champ now ,great job on his Buff . Congrats to all the people who were involved in his buff
But .. he is a high risk high reward champ .. that relies heavily on his HEAVY ATACK FOR THAT HIGH REWARD ,we just want a reliable way to take that risk
)))
))
So please update his Heavy animation and/or reach ..