**Login Issues - Update**
Summoners experiencing error messages during login, we have been manually navigating around the issue for each player; you should be able to log in again!
We will be releasing a hot fix in the next day or two to resolve the issue entirely.
Act 4.4.5 glitch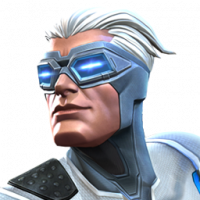 CaptainGame
Posts: 350
★★★
Is anybody else having an issue in act 4.4.5 where if you go left at the beginning and fight up to venom, after it doesn't give you the option to choose to go the right path and fight war machine? I've tried 6 times and performed all the steps in troubleshooting but it still doesn't work. I contacted support and they just say it's my iPhone 11 Pro Max and ios14.0.1.