Solution to "Help All/Help 4" and the constant crashes because of it.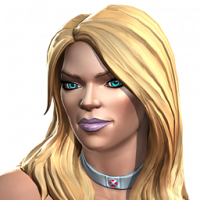 Liss_Bliss_
Posts: 1,459
★★★★
I've been seeing around a few line chats and discord servers about "Help" crashing at 900-1000. And after taking with my main alliance I can't up with a suggestion that will fix all this in 1 swipe.

Remove "Help". Now I know you're all saying "But Liss_Bliss_ if we remove help we lose loyalty and the timer for champs in arena is max." But I say to that "come here little one let me show you the way.

1) The missing 1,000 loyalty
If we take the 1k loyalty off help because we remove it entirely from the game we can put these as rewards for the Daily alliance events.

But they are easy people will say. I can use items and rack up a ton of points and someone can just use a potion and get the same rewards.

To that I say "you're all part of an alliance" it's fine. It's not like it's rewards from Gifting. (Side comment hope gifting comes back this year *cough* you all already get the same rewards for different participation.

2) Arena champ cool down.
This is an easy one. Bake the reduced timers into the timer. Meaning instas of max time you get the time you would have if 10 people pressed help.

This will alleviate the strain on the severs. And the constant pinging of servers because help is being fulfilled will improve the game a bit.

Just a thought.