**UPDATE**
We are currently working to fix a known issue regarding Alliance Prestige. With the introduction of Relics, Summoner Prestige is now the average PI of your Top 5 Champions and the average PI of your Top 5 Relics (regardless of which Champion they are attached to) combined.

Today we pushed a fix that will allow for proper reward calculations in Alliance Quests. However, the display for Alliance Prestige will not be accurate and does not include Relic Prestige. This is a display issue only.

Account banned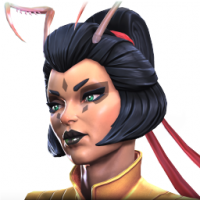 Rowther
Posts: 1
Hello forums
I have recently received a message from the the game that my account has been banned for violating the terms.
I would like to defend my statement that I have not done any of the hacks that would change the authenticity of the game.
Yes I would also like to clarify that I have been using a dual space app to run 2 account in the game.
I would also like to add that I already asked the kabam support page if I we can using such apps.
They replied that unless any app makes changes to the game that app is safe
I thought that I simply shouldn't use it so I forgot to logout of the game in the dual space app.
I believe that the game maintenance have taken this as a third party application and have banned my account
It's an humble request to please help getting my account back
I am not a very high skilled player but I am looking forward to play this game.

Post edited by Kabam Rose on
This discussion has been closed.