**KNOWN ISSUE**
Currently, Alliance Prestige (as it concerns Alliance Quests) is not taking Relic Prestige into account. If possible, we are working to address this for the next round of Alliance Quests but will have more information for you when it is available.
Luckiest Calender Cavalier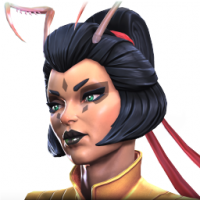 ImGodMF
Posts: 459
★★★
Now that I've made my decision it's time to brag properly.
I saved my cavalier crystal shards for a month and opened 2 cavalier crystals and this was the absurd luck.
The most insane luck I've had and the hardest choice ever made!