Summoners, the Necrosword Crystals (the crystals in the Knull Cavalier Preview Bundle) currently have a higher than intended drop rate of 6-Star Champions.

We will be leaving the crystals as is for the time being, but will be correcting the drop rates before Knull receives his official release on October 28th. To ensure that this does not affect anybody that purchased this preview bundle, we will be auto-opening these crystals before that date, but this means you will not see what you received. To avoid any confusion, please open your crystals yourself ASAP.
I'm confused. When was HoX's preflight actually fixed?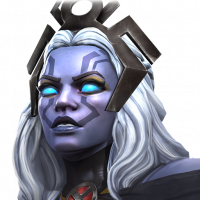 Pin_the_AvengerPGT17
Posts: 211
★
I found out today that HoX's preflight ability finally worked correctly when I decided to do a run with my 3* Colossus against RoL WS. I decided that I would use HoX's prefight ability to use Colossus slightly differently. Despite Colossus still hitting like a truck, I didn't get to utilize Colossus's passive fury from stun DEBUFFS as much as I wanted. Every successfully timed parry worked and stunned the opponent, and not only that they were all passive stuns, which meant Colossus wasn't allowed to use his passive furies unless the rng on his special 1 worked out.

TL:DR Colossus loses some utility from HoX's pre fight which now works like Kabam 'intended'.

I would like to know if anyone else noticed it actually working, finally, recently.