Please note that when we enable the 1 Loyalty Cost for Revives in Alliance Wars for Season 34, they will not be visible from the screen that appears when you choose to Revive or Heal a Champion from the Fight Screen.

You will be able to purchase Revives from the Loyalty tab in the Store Menu.
Rank up 6* r3 thronebreaker title change during cyber deals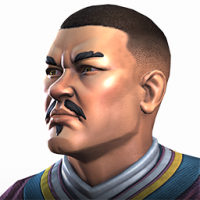 Lorddrew
Posts: 168
★
As the title states, i was very bummed out for unit deals/cash deals for cavalier.

Now that i have accepted my fate, there is a chance for me to get thronebreaker.

Question: after ranking up darkhawk do i "unlock" unit and cash deal offers for thronebreaker?

I have a tech T5 and awakening gem.
Its imo only worth it if i can het unit and sig deals.

After kabam seems to keep pushing sigil/content etc rewarding TB. I want to attempt to enter.