**KNOWN ISSUE**
Currently, Alliance Prestige (as it concerns Alliance Quests) is not taking Relic Prestige into account. If possible, we are working to address this for the next round of Alliance Quests but will have more information for you when it is available.
Battle Chip Crystals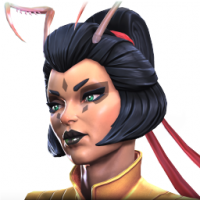 KidDizzy4481
Posts: 4
★
I am pretty positive that Kabam disabled the possibility of units from the Battle Chip Crystals at the start of the 1 and 2 ☆ Shard arenas. My alliance members started asking me, and I cashed in mine to see, and low and behold only gold.. kinda crappy. Why is there always a catch, no matter how small it effects the morale of the players. Always afraid to let the player get any upper hand on the game producers and the money made. People like me was depending on the extra units to be able to do the gifting event with my guys, since I am struggling financially.. oh well figured I'd at least say something on their behalf.