**UPDATE**
We are currently working to fix a known issue regarding Alliance Prestige. With the introduction of Relics, Summoner Prestige is now the average PI of your Top 5 Champions and the average PI of your Top 5 Relics (regardless of which Champion they are attached to) combined.

Today we pushed a fix that will allow for proper reward calculations in Alliance Quests. However, the display for Alliance Prestige will not be accurate and does not include Relic Prestige. This is a display issue only.

Incenerate?!?!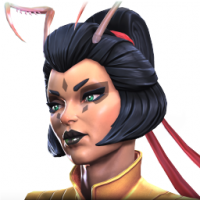 Strongjohn_71
Posts: 3
Should not champs who are made of fire be immune to incinerate? And the aura of inceneration
My first list would be
Dormammu
Ghost Rider
Pheniox
morning star
And why would a man made of ice be immune. Ice man should be the most susceptible to being burned.