Worst and Poorly Designed White Magneto mini boss nodes on AQ Map 7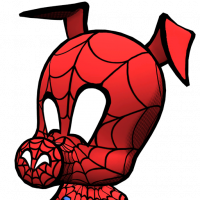 Deeparvi
Posts: 159
★★
Can't understand who has thought of designing such nodes on white Magneto, It's total BS and can't even get pass him without using any items on revives and potions and we yet to clear the section 3 of Map 7 plus Apocalypse Boss.
Plus on top of Epic Modifiers in map 7 like parry curse or cascading failure makes it even more impossible to clear it forget soloing it.
My alliance almost tried all the options on 2nd mini boss, but all in vain..slow debuff champions doesn't work Bcoz of mighty charge node, plus true strikes take away QUAKERS, also true strike effects the block proficiency of capIW AND RG, sorcerer supreme also struggled due to power struggle node as she can't use her special attacks effectively....
This 2nd White Magneto is even worse than the Main Apocalypse Boss WITH HUGE HP and ATTACK..
Map 7 players who run epic Modifiers all 5 days are struggling like anything on day 1 with this 16k Attack...total BS..