Earlier today, there was an issue where Summoners that logged on shortly after the Login Calendar switched over for the day didn't receive the Cosmic Ghost Rider login crystal. We've fixed the issue for players receiving the crystal now but will have to collect data and send out the crystal to all players that didn't receive it next week. We apologize for this inconvenience and look forward to making it right for you all.
Symbiote Supreme vs Gulk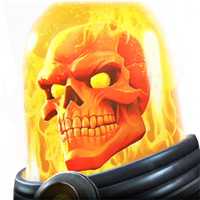 Thanos1149
Posts: 1,093
★★★
I got this as a nexus option: 5 star Symbiote Supreme, Gladiator Hulk or CM (Kamala Kahn) as new champs. Kamala Kahn is obviously ruled out but I wasn't sure about the Gulk and Sym Supreme. I chose Symbiote Supreme in the end though. Was that the right choice? Luckily in my next 5 star basic I got Gulk anyway lol so I am happy with that.