As we continue to work to address ongoing issues regarding Parry and Evade, we will be extending the Week 4 Quest of the Summer of Pain and its Solo Objectives by 1 week to better allow you to complete this content. This will not result in next week's content being delayed.
Why does Dr doom say things like "insolence" in the middle of a fight?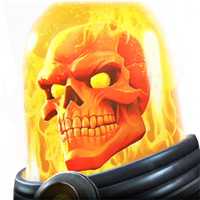 Thanos1149
Posts: 254
★
This is probably a really dumb question but sometimes when I am fighting with Doom, it says the word "insolence" on the left side and I get really confused why that happens... Is it an effect or something else because it is not in his abilities as far as I know.