As we continue to work to address ongoing issues regarding Parry and Evade, we will be extending the Week 4 Quest of the Summer of Pain and its Solo Objectives by 1 week to better allow you to complete this content. This will not result in next week's content being delayed.
Angela Buff Criticism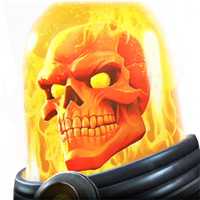 MrBanks
Posts: 949
★★★
I'm really surprised Angela has been chosen as one of the champions to get a buff or tune up in March. This is surprising to me because I can think of at least 20 characters that could use a buff or tune up more than Angela. I personally think she isn't one of the lesser useful champions in the game, she has a bit going for her. I'm really excited for the OG BP and Miles buffs coming but would've loved to see War Machine, Storm, and BPCW get buffs or tune ups before Angela.