Carnage needs love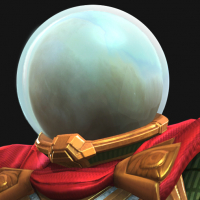 The_Doctor04
Posts: 10
This is a known issue now. Carnage has even gotten the name Carbage to poke fun at how bad he is. I have a few ideas on how to make him better.
1. Punisher's open wound ability would be amazing for carnage. I think that it would make him a viable attack option.
2. Buff the attack. It doesn't even need to be that high. Make him around the level of an average champ or a bit better since he is supposed to be super powerful.
3. Animation. In the comics Carnage can use his body as a literal weapon. I mean he can throw bits of himself at the opponent as weapons. This would be a nice unique feature for him.
4. Sig Ability. I think carnage's sig ability should be sort of like a fury buff but it works like a Green Goblin super bomb. I would call it insanity. It would boost attack and grant you X amount of armor buffs. The attack would be boosted by X%. This would be nice as it would put him on par with a lot of special abilities
well then those are my suggestions for carnage tell me what you guys think and put some suggestions down below.