Summoners, earlier today a notification for a Guardians of the Galaxy gift was delivered to some Summoners. This was done by accident, and we apologize for any confusion this may have caused.
Mags Damage Reduction Query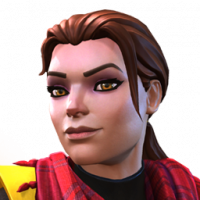 Fear_of_Clowns2099
Posts: 891
★★★
Hi everybody,

Let's say I took up Mags against the Tier 10 Mangog, wouldn't be the best choice but still. If Mangog had like 20 Aggression Furies, would Mags be able to survive if he is duped?