Finally 🥳🥳 pulled the trigger and Thronebreaker under a year 🥳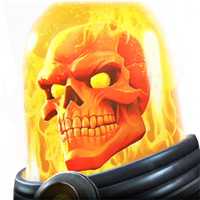 Rohit_316
Posts: 1,514
★★★★
Pulled the trigger finally . Thought of saving t5cc for any better mutant but lately pulls have been **** and i wanted to get the benefits of TB.
My ally has helps me a ton on polishing my skills and also YT vids. Grinded hard on arena and will stay F2P till i play the game.
Once duped she will be on boss minis for those annoying kills 😉
Love my 5/65 Domino and she helped heaps even in act 7 lanes .
And now don't show your stupidity by starting Domino debate in comments 🙂
Cheers and good luck to all who are on the way to be TB 💪
Next r3 is Dragon man ...coming soon .