Worst side event ever..!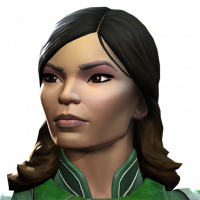 LesktheGlut_666
Posts: 30
★
I'm not sure who designed this month's side event but after playing for 5+ year's I can honestly say it's the worst I've played.
Rewards are awful, very time consuming and the various nodes are nothing more than irritating with very little enjoyment.
Add to the mix the various bug's and Kabam constantly changing the goalposts with no notification I'm sure they are trying to get rid of player's rather than encourage them.
Same old same old...