**KNOWN ISSUE**
Currently, Alliance Prestige (as it concerns Alliance Quests) is not taking Relic Prestige into account. If possible, we are working to address this for the next round of Alliance Quests but will have more information for you when it is available.
Winter Soldier and Punisher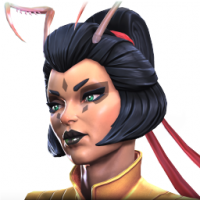 Donination13
Posts: 42
★
I don't know why both characters have the same high attack (holding right area of screen down), using guns for level 1 and level 2 attacks, and have the exact same level 3 attack. I'm requesting for more variety between the two characters since (to my knowledge) there are not two superheroes or supervillains with the same fighting style or moves. Thank you.