Earlier today, there was an issue where Summoners that logged on shortly after the Login Calendar switched over for the day didn't receive the Cosmic Ghost Rider login crystal. We've fixed the issue for players receiving the crystal now but will have to collect data and send out the crystal to all players that didn't receive it next week. We apologize for this inconvenience and look forward to making it right for you all.
Arena issue?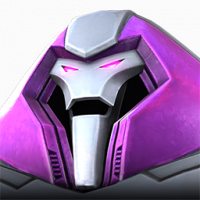 Dredman89
Posts: 21
★
Hello
This may have been highlighted previously so apologies if that the case.
I have recently experienced an issue when doing arenas where the champs would turn white as though there was a spotlight on them. Don't think it's intentional and sometimes can be quite off putting.
Might be worth looking into if it's affecting other players too.
Thanks