**HOTFIX AND GOODIES**
Our latest Hotfix is now live for both iOS and Android! Please manually update your game. Additionally, because of the bugs' impact on energy refill consumption, we have provided summoners with Energy Refills and a few other items to assist in the Contest! Sign in and check your messages now to claim yours!
Is anyone missing the parry update issue message containing 3000 glory, 10 revives+portion on 8/1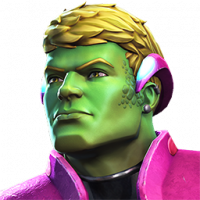 WayWorn2525
Posts: 324
★★
I didn't receive the parry update issue message in my mailbox on 8/1.
The message has 3000 glories, and 10 revives and portions.
Is this message sent to some player or is everyone supposed to receive it?