**KNOWN ISSUE**
Currently, Alliance Prestige (as it concerns Alliance Quests) is not taking Relic Prestige into account. If possible, we are working to address this for the next round of Alliance Quests but will have more information for you when it is available.
Will a moderator please respond to the emergency maintenance?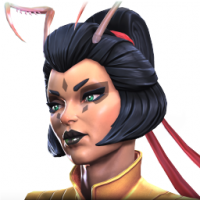 Praetextatus
Posts: 16
★
I'm reposting an earlier comment I made from another thread in the hopes that a moderator might address this:

I'm curious to see if the administrators will actually address this on the forums. And more so, will we get something in return for the lost time, energy refills, fights that were compromised, etc, etc, etc. Should we expect another "lofty standards" message with something like 50 PHC shards for recompensation? I'm guessing we'll get nothing at all since "emergency maintenance" is assumed to be an expected part of the game, and we should probably "plan accordingly", or something like that. Though how we can plan for emergency maintenance is beyond me. Just so frustrating that Kabam puts so much effort into warning us about scheduled maintenance (and that is appreciated by a lot of us, even if it is not expressed nearly often enough), only to have us plan our playing time around it and be hosed by emergency maintenance more than 30 minutes before scheduled maintenance was supposed to start.
This discussion has been closed.