UPDATE: A new Hotfix (v32.2.3) is now being released to address this issue. Please keep an eye on your App Store for this update to address the below issue.
We are currently experiencing an Error when Summoners view a Champion's Synergies while in the Champion Selection screen in Arenas and Duels. We are aware of this issue and are working on a Hotfix to address it. In the meantime, please avoid using the synergy menu to prevent this error and crash. We apologize for this inconvenience. Updates will be posted here:
https://forums.playcontestofchampions.com/en/discussion/293506/error-when-looking-at-synergies-from-champion-selection-screen
After 20 rolls, my first 6 star dupe…. Question is…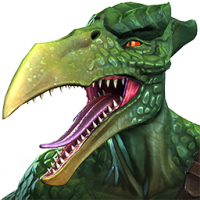 IcePick
Posts: 184
★
Should I start buying every single free 6 star sig stone crystal or gem each time I see one? 20 sigs is only 30 percent carried over to the next fight. How high do I need to get his sig before he is a viable option. And should I now start investing in him as a future rank 3 instead of BWCV?
Post edited by Kabam Valkyrie on