4*Wolverine, Iceman, Rogue or AA, Who shoud I rank up to 5 and awaken?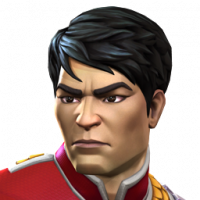 ejrryo3
Posts: 4
I have 4*Wolverine, Iceman,Rogue and AA.And I am going to rank up to 5 one of them. who is the best mutant to rank 5?
::::This is going to be my first Rank 5 champion of the all champions.
Plus, I have aweking gem( AA is already awken)
Who should I awaken?
Please give me advice.