Summoners, the Necrosword Crystals (the crystals in the Knull Cavalier Preview Bundle) currently have a higher than intended drop rate of 6-Star Champions.

We will be leaving the crystals as is for the time being, but will be correcting the drop rates before Knull receives his official release on October 28th. To ensure that this does not affect anybody that purchased this preview bundle, we will be auto-opening these crystals before that date, but this means you will not see what you received. To avoid any confusion, please open your crystals yourself ASAP.
Can we finally get a buff to the AW potion system?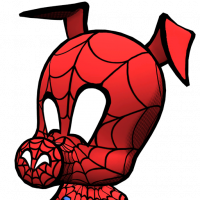 theham
Posts: 186
★★
It's ridiculous depleting two thirds of your item cap healing a boosted 6 star using 6k potions. Dying once and having 6 items remaining while you have 4 fights and 2 minibosses left isn't fun. Healing isn't supposed to be a pain point, the fights are.

Why are we still using potion system from 3-4 years ago?
Post edited by Kabam Porthos on