Summoners, we recently encountered an issue with the Alliance Quest Setup Phase Starting Timer that may cause the Setup Phase Starting Timer to display erroneous information, though we are working on a fix for it as quickly as possible. Additionally, if the Setup Phase does not let you plan your days in advance, you will be able to once the Event officially begins on the Alliance Quest Start date.

For clarity, the next Alliance Quest Enlistment Phase will begin on December 5 at 20:00 UTC, regardless of what the in-game timers display.

The next Alliance Quest Start will be on December 6 at 20:00 UTC. This is when Summoners should be able to enter each Map. Thank you for your patience and understanding as we work to resolve this issue.
Alliance War Season Rewards will start to roll out to Summoners very soon. These will take a while to get to everybody, so do not worry if an Alliance Mate receives their rewards, but you haven't yet. We thank you for your patience.
Which champ should I rank 5 for 6.3 and 6.4 help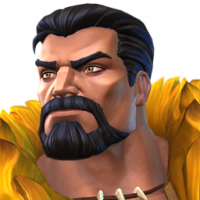 StarlordisWicked
Posts: 290
★
I have enough resources to take any 5-star champ to rank 5 or any 6-star to rank 2. I intend to eventually max out all of these in this poll. But my immediate plan is to use the units and potions I've been horsing to complete 6.3 and 6.4 (and maybe 7.1). I'm wondering if any of these champions in question might be particularly useful in those story modes. Thanks in advance.
This has been a lucky month. Rolled CGR and CAIW 3 weeks ago, Duped Aegon 2 weeks ago and then rolled HT and CM today thanks to the events/calendar. So I have a few to rank up at once and need to prioritize. Aegon is so low in sigs still I'm on the fence if it's time to rank him up yet.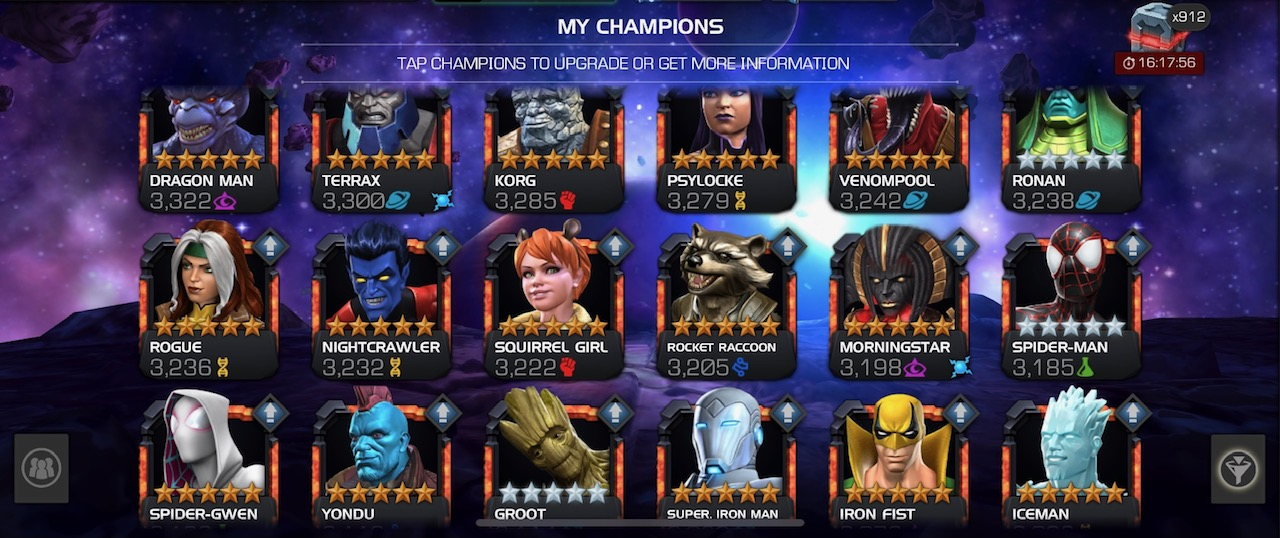 Which champ should I rank 5 for 6.3 and 6.4 help
28 votes
Captain Marvel Movie (unawakened)
Post edited by Kabam Zanzibar on