Am I missing something or are all these the bugs currently affecting the game?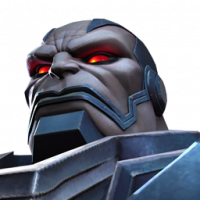 LordPSN
Posts: 548
★★★
1. Parry bug: Trying to parry stun but couldn't even though you are timing it.
2. Dex bug: Trying to dex but couldn't (same as parry bug)
3. Special bug: Cannot hit special even though special bar is full and you are pressing the special button

Personally I am facing these issues regularly everywhere in the game whether arenas, EQ. AQ/AW. I didn't play incursions as soon as these bugs started because I didn't want my incursions partner to suffer because of these bugs.
Are there any other bugs which I am missing?
Post edited by Kabam Loto on