Due to an issue with Alliance War Defense Tactic, we will be ending this Alliance War Season effective immediately. This current War will not count towards your Alliance War Season Score. War Season eligibility rewards will be reduced to 2 Wars in the Season.

We understand that this is not a perfect solution, but without the ability to remove or freeze the War Rating quick enough, the rest of our Alliance War season would be compromised.

This war will remain active, and in-game, you will still see the season until tomorrow. After we end the season tomorrow, we will be taking some time to collect data and remove the changes to the Alliance War Season score. Once that is complete, we will be able to send out Alliance War Season rewards.

We apologize for the inconvenience.
Continued Gameplay Issue Comp… No 6* Nexus?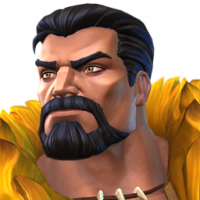 Superman_Blue
Posts: 108
★
I know this sounds greedy lol but with current state of the game it would've been very nice to give the same compensation as last time with the 6* Nexus crystal included. Yes I know it's asking a lot but that wouldn't break the game and would've made many many players very happy to see that even though the game isn't working as intended yet because it's still being fixed, that us players get a little extra thank you for still being here and sorry it's not fixed yet type of compensation. Just think that 6* Nexus really was the part that said that to most of the players who were high enough to get that level of compensation. I'm grateful for anything but that would've definitely eased the stress a bit of mostly everyone who plays.
Post edited by Kabam Zibiit on
This discussion has been closed.