MCoC's Spender-bias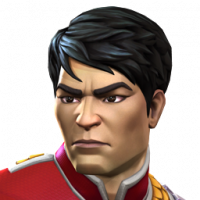 AverageChampionGuy
Posts: 4
★
WHAT I HAVE NOTICED:

In this game, Kabam has an obvious bias towards people that spend money on the game. Guys that have been playing for a couple of months, who are huge spenders, have duped Spiderman (Stark Enhanced), Gwenpool, Hyperion and Hood (ALL DUPED) as 5-stars. Whereas I, who enjoys the game but doesn't spend money on it, get **** like duped Antman, Rocket, Black Panther. All the **** reject Champs.

I just want to know if I'm the only one noticing these trends, or am I wrong?

Also, what is the drop-rate for higher-tier Champs in the standard 5-star crystal?