Guillotine Kabam John discussion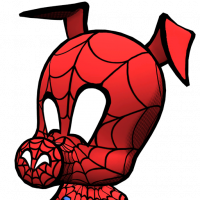 Chovner
Posts: 739
★★★★
I'm glad that Kabam John came on to discuss the new Guillotine buff, and the overall disappointment with it, and I was expecting a lot of insight into why she was re-designed to what most people consider a nerf, and what's being done to make her more like she was but with actual kit buffs (like Nebula as a perfect example), but I was VERY disappointed at the outcome of that discussion thread.

In the end it came off as "we think the buff was great and might only look at adjusting her healing a little, but you guys got a great buff for your community vote". The overall response seemed very tone deaf and in the end I think Guillotine is just going to be a mediocre community voted champ buff and we should be happy with what we get the end...

Am I in the minority thinking this way about how their response came off?

I DO hope they do more of those sessions, because it's awesome to have an opportunity to discuss game elements with the dev team directly though.