**KNOWN ISSUE**
Currently, Alliance Prestige (as it concerns Alliance Quests) is not taking Relic Prestige into account. If possible, we are working to address this for the next round of Alliance Quests but will have more information for you when it is available.
Last year GGC Drop rates vs this year expectation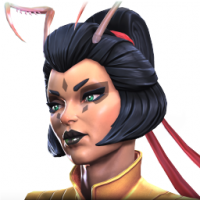 rdxevil
Posts: 231
★★
This was the last year drop rates..
What changes are you expecting this year?
I guess.. T4B/T4C should be removed completely and should be replaced with T6B/T3A (obviously with low drop rates) and random 6* awakening gem for thronebreaker..
Image credit ::
https://www.reddit.com/r/ContestOfChampions/comments/kh88e3/mcoc_2020_greater_gifting_crystals_drop_rates/