Jean Grey/Phoenix needs rework or buff thoughts?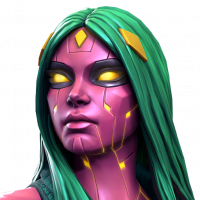 Chirocraig
Posts: 9
★
Whenever you watch the X-men movies it is hinted that Jean Grey is one of the most powerful mutants if not the most powerful and at times they seem to hint that her powers are stronger than Professor X. To me she is a little disappointing that she is a fiery noodle in the game and more of a prestige champ. I know she's not bad but she's definitely not good.
What are your guys thoughts? Rework or Buff? Good where she is at? Am I wrong? Completely new champ(Jean Grey) where she turns into her Phoenix form like CMM?
Post edited by Kabam Zanzibar on