Champion buffs players expectation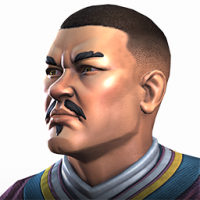 Master_mischief69
Posts: 207
★
Hello fellow summoners, kabam realising buffs every month and we get threads like, why this champ has this mechanic, we needs some improvement, increase this or reduce that, need some new mechanic something, like that, now there are many champs are lined up for buff program like sentry, og Ironman, captain America, juggernaut, so why don't we put all of our expectations here, not a whole buff idea only a little details which buffs you expect to have these champs. I'll start first,

Juggernaut:
High physical resistance,
Bleed potency reduction,
While unstoppable medium dash attack is unlockable (at some percentage),
Reduced weakness and concussion duration.

Symbiote Spider-Man:
Symbiote over take Spider-Man's consciousness so he get,
Fury,
Cruelty,
Aptitude while opponent is bleeding,
Symbiote heals spidy so reduced bleed and rupture duration.

Captain America:
Super soldier abilities:
Small bit of physical resistance,
Immune to weakness, fatigue.
Over the fight captain America get better grasp of fight so chance to place weakness, fatigue.
Blocking unblockable attacks,
Reduced concussion duration.

OG Ironman:
Tony Stark improving his suit after every battle so I think he may have some persistent charge like, after fighting champions from each class.

Post your ideas too, friends.