**BANQUET EVENT PSA**
To fully participate in the upcoming Banquet's Alliance Event you will need to be in your alliance for 14 days prior to the event's start date on December 20th. That means, stay in your alliance from December 6th onwards to enjoy all there is to offer in the Banquet event.
**Not Another Anime Reference Solo Event Returning**
This solo event has been fixed and will appear in game again on December 10th and will run through the 17th.
Reminder: This event is available to Paragon+ Summoners
Gifting Boost exchange claim issue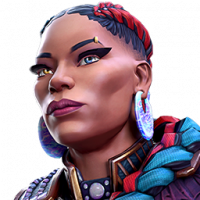 Ronyroyd2e
Posts: 3
★
I asked my friends to send me boost as Gifting and they were 3×10% Health boost, 6×20% Champion boost and 5×15% Attack boost.
So when I pressed to claim them, instead of them to go in my Stash, it made all boosts On in running without giving me any warning of if I want to use boost or not. And not just 1 boost, but all of these 14 boosts were gone in 1 second as soon as I pressed claim and 3 boosts (1 from each) were shown as running and rest 11 don't know where they went as well.
At first, we should be able to Claim them all without them getting Running at their own when we try to press on claim them. And secondly, if 1 boost is about to on from any type, then it should had warned us tabt we r about to on boost and not just my all boosts gone in 1 second and all my units went to waste.
Some other players from my alliance and friend list also mentioned same thing happened to them.
I know this event is coming to end but pls look into this issue and pls refund our boosts to us asap as its not our fault and it is not fair to any of us.