Does hoarding many crystals affects the frame rate and drops issues ??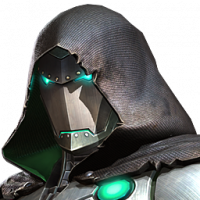 Rohit_316
Posts: 2,427
★★★★★
Just curious to know 🤔 i have been noticing some weird things . When i logout and login once again with Kabam ID , the scrolling is very smooth , gameplay is perfect .

Also I currently have close to 14k unopened crystals and i opened close to 1000 crystals of different varieties today and noticed a good change in the speed of the game . But then when i closed the game and opened it again , it was back to normal with laggy frame rates and not so smooth scrolling .

Anybody else noticing something similar ?