Predict the best buff of 2022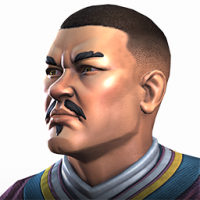 Havanaknight
Posts: 273
★★
Which champ is going to be this year's Magneto/MoleGod/colossus/Ultron/she hulk, taking a fringe character to one of the best in their class?

Here are my top 3
1. Rogue. Not a bottom barrel, but also not at the top of mutants. Already has regen and power steal. If they just allowed her to hold onto buffs for a longer duration, watch out.
2. OG iron man. At some point an OG avenger has to get a decent buff (sorry Hawkeye).
3. Iron Fist - I could see some tweaks where he becomes an armor breaking destroyer

Get your thoughts in below. I'll see you in December.