**KNOWN ISSUE**
Some items are displaying erroneous star ratings. This seems to be happening most on items where typically there are no star ratings. We have found the cause for the issue and it will be resolved, targeting mid-late next week.
This round of AQ should not be happening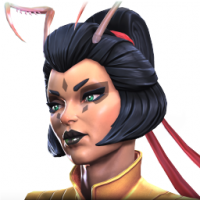 M1K386
Posts: 22
★
With how bad the issues are now since the update this round of alliance quest should not be happening at all, its an actual joke the state of play at the moment, running map 7 on my 2nd account and already had to use like 6 items in the first 2 fights on day 1 which is just stupid, you cant parry at all, due to the delay in input, this should just be stopped now!