Is it possible that one day we will be able to play in real time against someone else?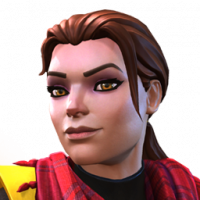 Rebark
Posts: 179
★★
I ask this question from a technical point of view, I'm very curious to know if one day it would be possible in this game, to play a fight in real time against someone, from different devices.
It's a curiosity I've always had, I remember that when my ex girlfriend introduced me to the game, I started a match in versus mode (1 vs 1 arena) and I was super excited because it was my first contact with the game and I was winning, until she told me that I was playing against an AI and I was a little upset.
Since then, it's been 6 years and I kept playing and I've always been curious to know why this was never done, I don't know much about programming but I imagine it's something very difficult considering the nature of the game.
In my personal opinion, I don't think it would be interesting and I think it would be extremely chaotic, but I would like to see it happen one day as a temporary mode or a special event.