Touch while attacking unresponsive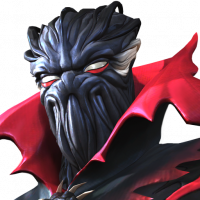 SchleemMaster22
Posts: 5
★
Has anyone else been having an issue recently where your touch while attacking seems unresponsive? Usually the second or third hit of a combo, my touch for the next attack just won't register and my champ won't move which results in me taking a combo. For context, I use an iphone 12 and I don't use a screen protector. I also only do one touch for each attack, I'm not the spam touch type while attacking.
Post edited by Kabam Porthos on
This discussion has been closed.