T4B Daily Quest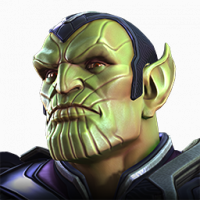 Robjobcbk
Posts: 32
★
I just completed the hard path on the T4B Daily Quest. Did the AI get changed with the update to make it a daily quest?
1. Opponents only used 3rd special
2. Opponents were incredibly passive (like 1-5 rounds of arena passive)
@Kabam Miike
please look into this. I have power drain champs to deal with this (just 100% 5.2... not a skill/difficulty issue) but obviously this wasn't thoroughly tested. I have ran this quest a lot and this isn't quality interaction/gameplay
I was trying to test Morningstar with her synergies but was significantly more difficult when she is 3/30 and having to eat sp3's.
Thanks