Incursions is Dying due to Inflation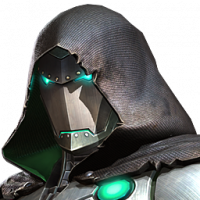 Vendemiaire
Posts: 2,090
★★★★★
Incursion is one of my favorite modes in the game. I religiously play it with my incursion buddy every week for the milestones and every month for the monthly rewards. But for the effort, the rewards has been so affected by game economy inflation that it almost amounts to nothing.

By comparing each game mode by how much 6* shards you can earn from them:

Battlegrounds (beta) = 8,000~10,000 per week; 32,000~40,000 per month

Monthly Event Quest (Cavalier) = 7,500 per month plus rankup materials

Alliance War (Gold) = 10,000 per month plus rankup materials

Side Quest = *varies* 4,000~15,000 per month plus rankup materials

Arena (hitting all milestones on both basic and featured) = 1,000 per week; 4,000 a month plus battlechips and units

Black ISO Store (Sigil) = 1,500 per week; 6,000 a month

...and then we have Incursions. Grinding all the milestones plus buying the shards with the incursion shards will give you:

1,250 (Monthly milestones) plus 2,000 (32k shards) = 3,250 shards (without rankup materials) for a month of effort.

I hope an update to Incursions will be up this year, 6* Incursion Crystals to fill what our roster lacks in terms of niche utility like the 5* Incursion Crystals are doing. It's a fun mode and I hope it doesn't die like Dungeons did.