**BANQUET EVENT PSA**
To fully participate in the upcoming Banquet's Alliance Event you will need to be in your alliance for 14 days prior to the event's start date on December 20th. That means, stay in your alliance from December 6th onwards to enjoy all there is to offer in the Banquet event.
**Not Another Anime Reference Solo Event Returning**
This solo event has been fixed and will appear in game again on December 10th and will run through the 17th.
Reminder: This event is available to Paragon+ Summoners
New war season rewards aren't enough and need loyalty added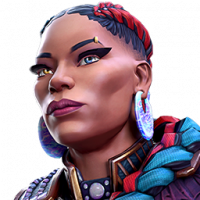 Dark_Claw1
Posts: 133
★
I feel like Kabam sold the updated war season rewards pretty hard and was expecting more PLUS an added reward of a lump sum of Loyalty.

Since they updated the Loyalty store and way overpriced everything based on the amount of loyalty that's available to earn I thought the most logical way to close that gap was to add loyalty to war season. 2 million loyalty minimum would make the 41 day cycle of loyalty store items more attainable and will make the store function more similar to the glory store.

The season rewards aren't much better than what they were before when 50%, or more of players feel the rewards are not worth the effort.

Adding more of the current rewards and adding 2 million minimum of loyalty I think would encourage more people to want to war especially if they want to buy the 41 day cycle of loyalty items.

Kabam could also multiply all current loyalty rewards by 10. Example, every 100 loyalty reward would be 1000 and every 1000, like the daily help loyalty would be 10,000

Just trying to help make the game better Kabam!

What do any of you guys think?

Should Kabam add more of the current rewards as well as a lot more loyalty to the season rewards to earn those new loyalty items and attract more people to war?
Post edited by Kabam Porthos on