BG Rewards and Banquet timing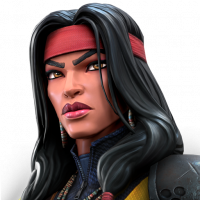 GameChanger12
Posts: 35
★
Hello Kabam

Will BG season rewards be released in time for players to join a new alliance and be eligible to participate in the Banquet event at all? I'm sorry but the timing and lag of pushing out BG rewards compared to the Banquet event seems like some players have to decide between 1 or the other. That's simply awful to the players and also bad for Kabam as some spenders may simply not spend if they can't get both but desire to leave.

For the record, I'm not leaving. I'm a leader of a longstanding alliance so it won't impact my account outside of potentially only 29 eligible to contribute instead of 30 kind of thing but am concerned for anyone coming or going.

Please advise, and if there is already a thread started about this concern can you please direct me that way and I can read what was already posted.

Thank you.
Post edited by Kabam Miike on
This discussion has been closed.