STATE OF THE GAME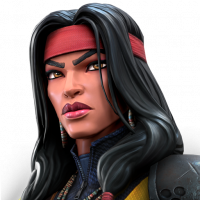 Fire_Marine
Posts: 43
★
I have posted in "bugs and known issues". I have posted in Android issues thread. The input issue is ridiculous. People are burning through items because of this. No one wants the handouts of compensation. We want the game to be fixed and playable again. I am personally on the cusp of retiring due to the issues. Hands down, they're the worst I've experienced in 6+ years.

But this thread isn't directed at the issues themselves. It it aimed at what the intention is from the Kabam team. Can we cancel AQ/War Season until you get these issues under control? If season were to kick off today, I would leave my alliance to not cause them to lose over unavoidable deaths. The amount of items used to revive and heal champs would be overwhelming to say the least.

The repeated practice of deleting threads and moving discussions is taking a toll on the community. We all know where to find the Android/iOS bug threads. A generic response telling us where to report stuff before closing a discussion means nothing to us. We want to hear that the team is actively trying to fix the game. We want to hear that you don't want us using resources unnecessarily because of the state of YOUR game. We want to hear the plan to get it under control.
Post edited by Kabam Zibiit on
This discussion has been closed.