Due to issue with the "Not Another Anime Reference" Solo Event, we will be disabling the event for the time being. We will return the event at a future date when the issues have been resolved. We apologize for the inconvenience.
**BANQUET EVENT PSA**
To fully participate in the upcoming Banquet's Alliance Event you will need to be in your alliance for 14 days prior to the event's start date on December 20th. That means, stay in your alliance from December 6th onwards to enjoy all there is to offer in the Banquet event.
Who should I awaken ? 6 star cosmic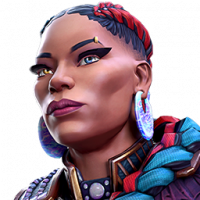 bigDATA
Posts: 1
Hello everyone I currently have an 6 star cosmic gem sitting around and I'm planning on ranking up the champ to R4 here are the options

Galan
Hulkling
CGR
Sersi
The Champion
Odin
Cap Marvel
Venom pool

I only have a r3 awakened knull and I can't decide who would have the most impact out of these.
I don't have Hercules and I'm tired of waiting for him either , I know he's really strong but I really need a R4 cosmic champion for my account.
I am a casual player I enjoy the game slowly without going for hardcore push.
Post edited by Kabam Valkyrie on