**BANQUET EVENT PSA**
To fully participate in the upcoming Banquet's Alliance Event you will need to be in your alliance for 14 days prior to the event's start date on December 20th. That means, stay in your alliance from December 6th onwards to enjoy all there is to offer in the Banquet event.
**Not Another Anime Reference Solo Event Returning**
This solo event has been fixed and will appear in game again on December 10th and will run through the 17th.
Reminder: This event is available to Paragon+ Summoners
The best questing synergy team in the game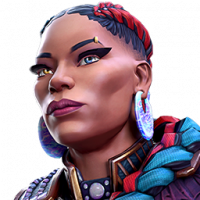 Gainsley_Harriott
Posts: 200
★
Change my mind folks.

- Professor X
- Magneto
- Colossus
- Omega Red
- Quicksilver

Synergies:
- Extra 6% attack for all champs
- Up to 100% SP damage for mutants
- Extra health barrier with Prof and Mags for mutants
- Up to 78% poison resistance for mutants
- Extra 12% damage for mutant SP landed strikes
- Extra 155 crit rating for all champs
- Huge QS synergy with Prof and Mags: 25% extra whiplash damage for QS and -100% purify ability accuracy for the defender as Prof X and Mags. Meaning all purify skill champs can be easily countered as well as masochism nodes

Combined utility:
- Immunities (Bleed, poison, incinerate, shock, coldsnap, frostbite, armor break)
- Easy access to buffs (prowess and armor)
- Easy access to debuffs (slow, whiplash, wither, trauma, degen, bleed)
- Counters to evade, unstoppable, miss, auto-block, purify, non-contact attacks, power gain, regen/heal (Mags and QS with despair mastery)
- Defensive safety nets (Prof X falter, Mags 50% perfect block, Colossus tankiness, OR regen, QS evade)
- Anyone that QS can't take (skill) can be taken by any of the mutants especially with the QS synergy

Counters to annoying defenders:
- Korg (Professor X attacks mostly non-contact and can parry successfully with QS synergy).
- Kitty Pryde (Prof and QS)
- Abomb and Ibomb (Omega Red)
- Thing (Quicksilver with the slow)
- Ebony Maw (Prof and QS, who can also parry non-contact)
- Hyperion (QS wither)
- Mephisto (Colossus incinerate immune)
- Peni Parker (Mags)
- Hit Monkey (Prof with QS synergy)
- Terrax (Colossus is immune to everything he throws at you)
- Mutant counters like Apoc/Omega Sentinel/Nimrod (QS but also Colossus because he's so ramped up with synergies and doesn't rely on prowess/regen. Techs aren't equipped to deal with armor-based mutants).

Probably a lot more things I'm forgetting but these are off of the top of my head.