2017 Holiday Celebration - Halls of Healing, Halls of Fortune, Gifting Event, Holiday Calendar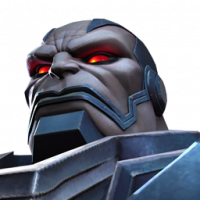 Kabam Miike
Posts: 7,768
Administrator∙Moderator ›
Summoners!

The Holiday season is upon us, and to celebrate, we have some special events planned to celebrate the holidays, the end of the year, and to kick off 2018 with some extra firepower!

Halls of Healing and Halls of Fortune make their return!

Fan favourites, the Halls of Healing and Halls of Fortune quests are coming back! These 24 hour long quests will alternate daily between December 18th and December 31st. Make sure you seize this opportunity to restock your inventory with both regular and Alliance Potions and Revives, and to build yourself a room to fill with gold, and get ready to swan dive in!

The Annual Gifting Event!

Gifting Events are returning to The Contest! Similar to last year, Summoners can earn points towards the Alliance Gifting Event by sending gifts to their alliance members and friends. In addition to the Alliance Gifting Event, players will also be able to participate in the Solo Gifting Event for even more rewards! During this time period, all players over Level 15 will be granted a temporary Gifting Badge to partake in either event.

Gift your Alliance Mates and friends items and special Gifting Crystals to earn points in the Gifting events, and compete with other Alliances to take your spot as one of the Top 3 Alliances in the Battlerealm and win a 5-Star Kang for every member in your Alliance! Alliances 4-10 will win a 4-Star Kang.

There are some limited-time items included in your gifting options, including Gifting Crystals, Greater Gifting Crystals (which includes a rare chance at Tier 2 Alpha fragments, 4-Star Kang, and even a 5-Star Kang), and the Unforgettable Crystal, which provides an increased chance at 3-Star and 4-Star versions of all the new Champions released in 2017!

These events will run from December 18th at 10 am PST, until January 1st at 10 am PST.

Don't miss this chance to gift your friends and alliance mates this holiday season!

Holiday Calendar!

December wouldn't be complete without a special Holiday Calendar! Login everyday for 14 days to claim some amazing prizes, like 4-Star and 5-Star Shards, Tier 4 Class Catalyst Fragment Crystals, and a Tier 2 Alpha Catalyst!

The Calendar kicks off on December 17th at 4 pm PST, and runs until December 31st at 4 pm PST. There are no grace days for this Calendar, so ensure that you login every day to claim all of the rewards!

This will bring us to the end of 2017, and what a year it has been! We have so much more planned for you all in 2018 and can't wait to get started!

Happy Holidays from all of us here on the MCoC Team!
Post edited by Kabam Miike on