**BANQUET EVENT PSA**
To fully participate in the upcoming Banquet's Alliance Event you will need to be in your alliance for 14 days prior to the event's start date on December 20th. That means, stay in your alliance from December 6th onwards to enjoy all there is to offer in the Banquet event.
**Not Another Anime Reference Solo Event Returning**
This solo event has been fixed and will appear in game again on December 10th and will run through the 17th.
Reminder: This event is available to Paragon+ Summoners
Who was your team to tackle July 2023 Monthly EQ (Kindred boss) Thronebreaker difficulty?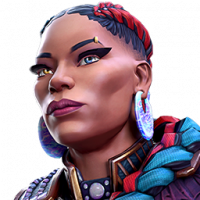 Valroz
Posts: 156
★★
The mix-master mode with evade champs on it made this month's TB EQ probably the hardest this year.

I used: 6* R4 Scorpion, 7* Killmonger, 7* Mantis, 6* R3 Torch (constant), 6* R4 Omega Sentinel / 6* R5 Galan / 6* R4 Rintrah or Doom depending on which will require best counter.

The path where Mordo was on, Mordo was infinitely more difficult than Kindred and Silk combined. Mordo's astral evade triggered twice. That was really not cool.