**BANQUET EVENT PSA**
To fully participate in the upcoming Banquet's Alliance Event you will need to be in your alliance for 14 days prior to the event's start date on December 20th. That means, stay in your alliance from December 6th onwards to enjoy all there is to offer in the Banquet event.
**Not Another Anime Reference Solo Event Returning**
This solo event has been fixed and will appear in game again on December 10th and will run through the 17th.
Reminder: This event is available to Paragon+ Summoners
Legends tittle (please read)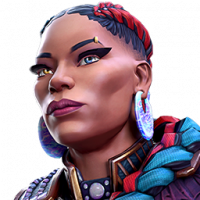 __SF__
Posts: 258
★★
Hoping for a kabam admin or mod to review and perhaps bring this up the chain or at least reapond. I once played three hours straight none stop to complete event quest and compete against other folks for the best time to earn the reward. Hercules didn't even exist in the game. Once I got the tittle …. I proudly wore it and felt accomplished for doing so. It wasn't easy.

No disrespect to the folks that are fairly getting it in incursions without next to no items but there are YouTubers and other folks getting this tittle simply by spam using Hercules…. Using tons of revives and nothing to compete against.

Not hating in any way but is there a way that the OG legends tittle (not the incursions one) could look different or have a different name to separate from the folks buying it now days???? Yes… I paid for tons of energy refills and boosters to ensure I could compete vs the very best in the world for the best time before but now…. Everyone can just pay for it. It sucks but I hope to hear from someone in KABAM about this subject. Give us at least a different color on the tittle or something different for those that earn it outside incursions.

Thanks and blessings y'all.