Due to issue with the "Not Another Anime Reference" Solo Event, we will be disabling the event for the time being. We will return the event at a future date when the issues have been resolved. We apologize for the inconvenience.
**BANQUET EVENT PSA**
To fully participate in the upcoming Banquet's Alliance Event you will need to be in your alliance for 14 days prior to the event's start date on December 20th. That means, stay in your alliance from December 6th onwards to enjoy all there is to offer in the Banquet event.
Summoner's Sigil is in desperate need of an update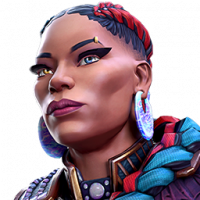 MattyB
Posts: 2
★
An open letter to Kabam,
First and foremost I'd like to give you a verbal high five on creating a fun, challenging, and at times a near addictive gaming experience with MCOC. Like many players out there I've been playing for years. I have the 8 year profile pic to prove it. There's so many aspects of the game that I really do enjoy. Battlegrounds is new and refreshing. Alliance War is still fun. AQ, monthly quests, and harder gauntlet style content. Plenty to do in this game. And you seem to be open to the players suggestions of updating the rewards in all of these game modes.
However, something I can no longer justify is continuing to purchase the Summoner's Sigil. I've been paying $9.99 every month for years. And perhaps it has been updated before, and I really don't want to speak for others, but for myself I just think it's long overdue for an update. It used to feel good getting some rewards that helped me progress my account but those days are long gone now. It's such a small amount of materials now since the rewards for completing content have seen multiple updates. I know I'm not giving exact numbers here but I basically pay $10 a month for 300 units, 2,400 6* shards, some 5* shards, a few 6* sig stone crystals, and an outdated option to exchange some of my materials for other materials. Zero 7* shards in sight.
Many, many of the players have accounts that are just beyond this. The Summoner's Sigil no longer actually helps us in any way. Again, I don't want to speak for other players but for me I've just been on auto-pilot as far as paying for it every month. I should've quit purchasing that a while back.
So, I'm not quitting the game or anything. You're not losing a summoner. You're just losing a customer. My Sigil expired today and until the "rewards" or whatever you guys call what we get for buying the Sigil are updated to where they actually matter again, I wont be buying. But if or hopefully when this is updated I'll be happy to be a returning customer.
Thank you for creating a game that I still love playing even after 8 years!
MattyB_THV