Due to issue with the "Not Another Anime Reference" Solo Event, we will be disabling the event for the time being. We will return the event at a future date when the issues have been resolved. We apologize for the inconvenience.
**BANQUET EVENT PSA**
To fully participate in the upcoming Banquet's Alliance Event you will need to be in your alliance for 14 days prior to the event's start date on December 20th. That means, stay in your alliance from December 6th onwards to enjoy all there is to offer in the Banquet event.
Keep (bring back) solo incursions please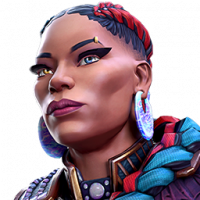 Bman
Posts: 208
★
Too many ppl don't play incursions, especially older accounts. Can u plz just keep SOLO for incursions with same rewards so we don't have to waste time waiting for ppl that won't join. Side note really wanting Solo rewards for incursions (dam
Good rewards). Invited like 10x, 0 accepted. I know many others going through same. Last month we could just do incursions by ourselves. Friends or ally members would be best way, but most are sleep when I get on. Not even "find a match" option right now?!?! Why?!?! Just trying to get solo event rewards, but can't get cause of other ppl. Pretty unfair. Help make it easier please. Some ppl can only play for a few hours a day, but what time of day ur able to play makes a huge difference for things like this, and IT SHOUKD NOT BE THAT WAY!!!